Hello everyone! I'll be your guest blogger until the 1st of June! Thankyou to the ladies of Made on the Left for inviting me, I hope you will all enjoy my posts.
So who am I?
I'm 23 years old and still at uni, this year I am doing my Honours in Design (Illustration). On the side since last year I've been making stuff under my name. I'm also the one responsible for illustrating the previous Made on the Left market poster.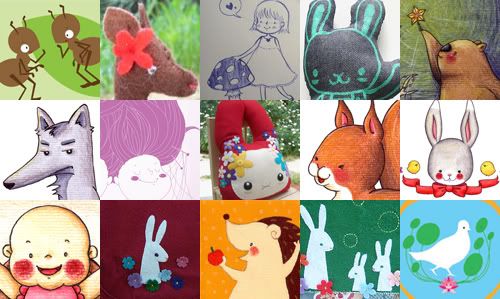 I have a thing about rabbits as you can probably guess from above! I don't even own a rabbit and cats are my favourite animals, but for some reason I really like drawing rabbits and can't draw cats. It's something I really need to work on. You'd think that I would be able to draw my favourite animal!
I also really love fashion and want to incorporate that love more into my illustration, hopefully I'll kick myself into action and produce something soon. I seriously haven't done any serious drawing for months now, too much uni is distracting me.
I also love love LOVE watching movies! So expect a post about my favourite movies soon. I'll try to post as much as I can in the short space I have. Some posts will be about me so you can get to know who I am, and other posts will be informational or inspirational (hopefully!).
Thanks for reading, and see you soon
xoxo
N.